Widespread Panic held their long-awaited 5-night residency at New York's Beacon Theater from Thursday, July 21 through Monday, July 25. The Athens, Georgia group had performed in February and March 2020 just before the pandemic began, and this new series of shows was long overdue and originally scheduled for September 2021. The shows have been pushed back to January 2022 then again to July. NYS Music was there on opening and closing nights – check out photos from night 1 and the show as well as setlists and video.
The atmosphere inside the historic theater was electric at the start of the residency. The hallways were filled with small vendors selling all manner of fan art, jewelry, and merchandise. Fans made their way to groups of people handing out stickers and flyers. The official merchandise table was as busy as it gets, even with all the competition with plenty of t-shirt options outside on the street. Fans piled in, eager to see what songs would be played on the first night.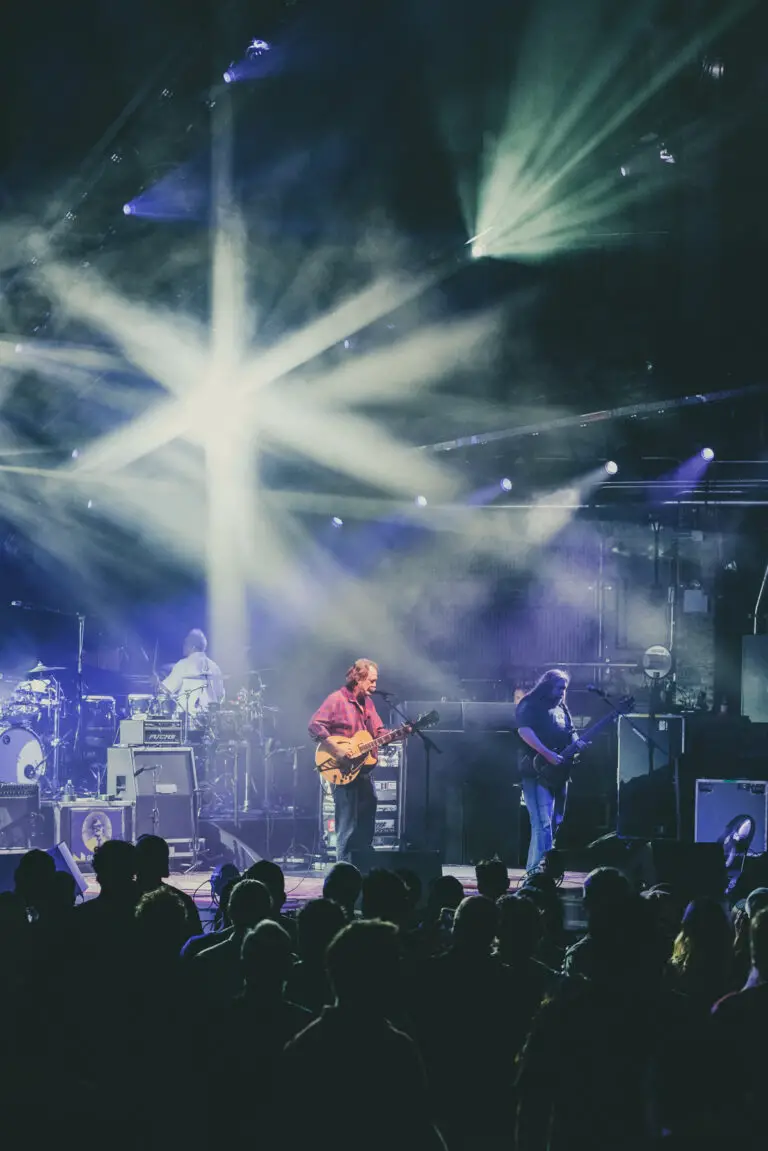 The setlist for the first night was exactly what you would expect from Widespread Panic: a surprising career with various covers and extended jams. After playing "Goodpeople", the band performed "Dark Star" with a "Goodpeople" cover at the end. Set two covers of War (Four Cornered Room), The Beatles (You've Got To Hide Your Love Away) and BloodKin (Henry Parsons Died).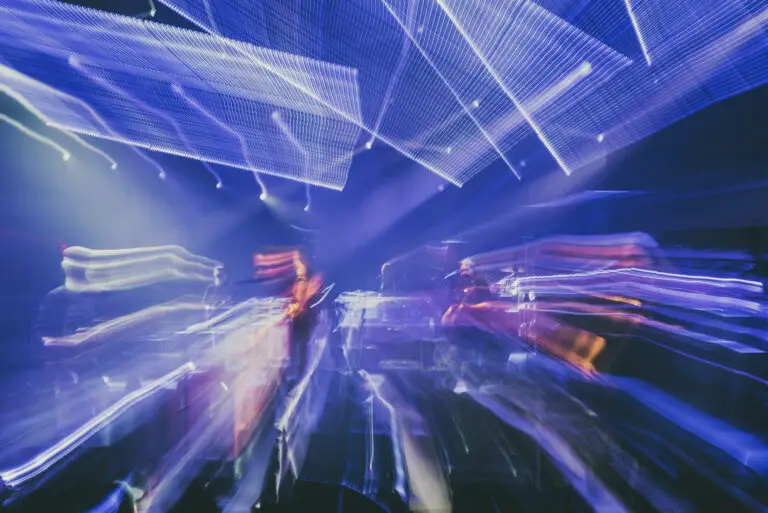 The run continued at the Beacon Theater on Monday, with a compact opening set featuring huge versions of "Hatfield" and "Tie Your Shoes" that tied together neatly into the closing "Blackout Blues" set. Set 2 was straight up from the start with a party starting with "Disco" that pushed into "Big Wooly Mammoth" and from there things only escalated. A long sandwich of "Chilly Water" > "Surprise Valley" > "Arleen" > "Surprise Valley" > "Chilly Water" was as fulfilling as it sounds, with the crowd going wild as the race neared the end . A standalone "Airplane" by Jerry Joseph preceded two more fiery tracks to close the show, "Postcard" > "Conrad".
What followed was a 5-song encore – only the fourth five-song encore in Panic's 36-year history – and the song selection couldn't have been finer. Paying homage to old friends, legends and inspirations, they started with Colonel Bruce Hampton, and his song "Basically Frightened" (also the name of a great documentary about the Colonel) before moving on to an unexpected "Mountain Jam" . Panic doesn't cover Allman Brothers Band tunes very often, maybe a tease here and there, but a good "Mountain Jam" with ex-ABB guitarist Jimmy Herring on the lead, is as Georgian as it gets at New York unless eating a peach at the same time. John Bell picked up his mandolin for Bloodkin's "End of the Show," which would normally be the last song in an encore, but on this final night of the race two more surprises were in store. Black Sabbath's "Fairies Wear Boots" got the proper southern rock treatment, with David Bowie's "Heroes" closing the set, a race-appropriate bookend that began with Panic's own song "Heroes," a nod eye to the public who held it amid a pandemic and three postponements and brought the love back to the Beacon Theater once again.
Listen to Monday's show and all the rest of the race via Panicstream.com.
Widespread Panic will then travel to Atlanta for a four-night run at the Fox Theater starting August 10.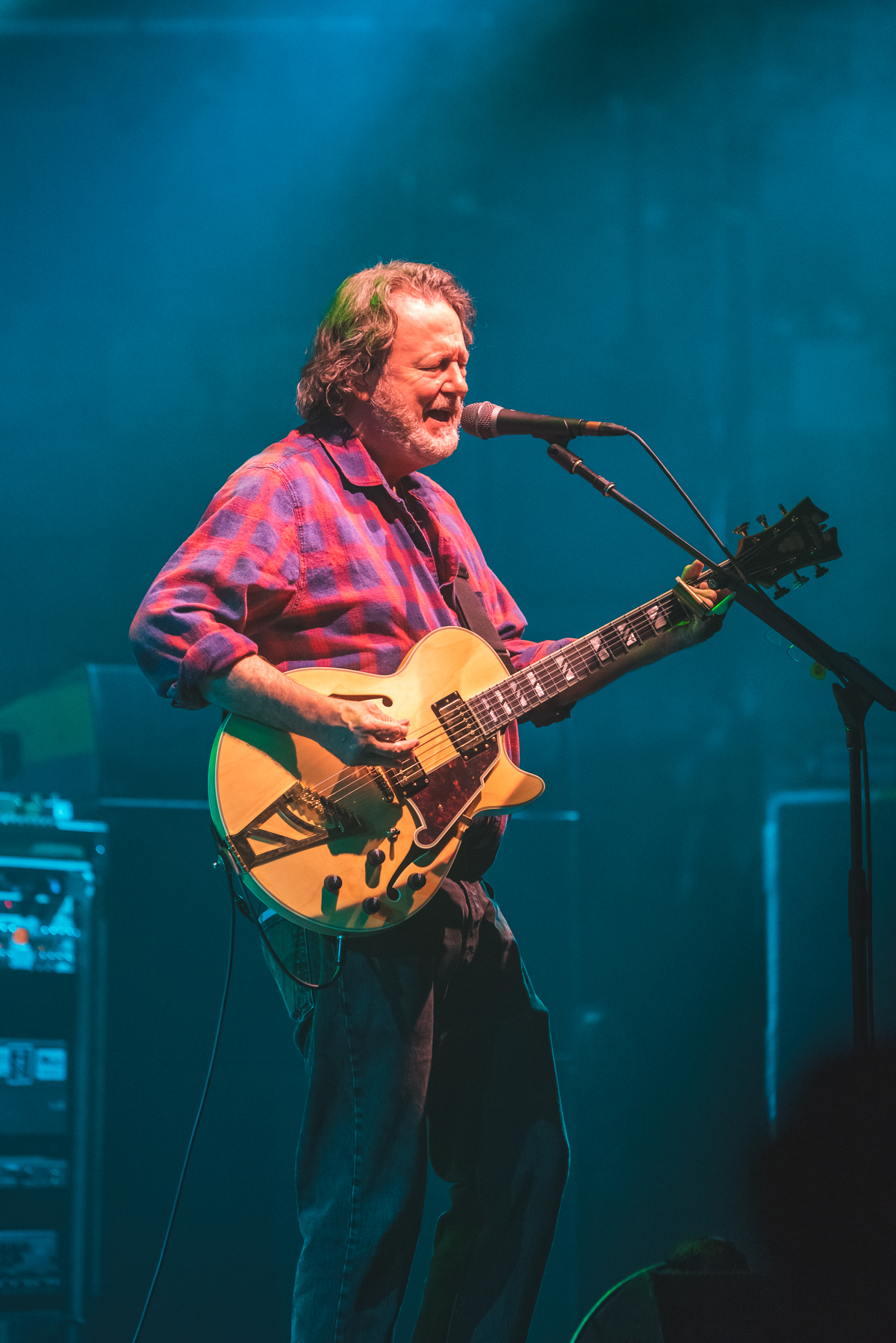 Setlists via Panicstream.com
Thursday July 21
Set 1: Heroes, Rebirtha, Papa Johnny Road, Goodpeople, Dark Bar, Goodpeople, Papa's Home, Shut Up And Drive, Blue Indian, Wondering
Set 2: Cease Fire, Henry Parsons est mort, Time Zones, Happy, Never Seen (The World Has Changed), Four Cornered Room, Impossible, Worry, Hide Your Love Away, Ain't Life Grand
Bis: Down, that makes sense to me
friday july 22
Set 1: From The Cradle, Please, One Arm Steve, Stop Breakin' Down Blues, Can't Get High, I'm Not Alone, There Is A Time, Holden Oversoul, Sleeping Man.
Set 2: Little Kin, Action Man, Better Off, Jack, Love Tractor, Drums, Goin' Out West, Stop-Go, Walk On, Imitation Leather Shoes.
Bis: Give me, give, no sugar tonight / New Mother Nature
Saturday July 23
Set 1: Pigeons, Sharon, Junior, Up All Night, Christmas Katie > Radio Child, Glory, Greta > Cream Puff War
Set 2: Flicker, Tall Boy > Fishwater, A of D, Driving Song > Machine > Barstools and Dreamers > Zambi Jam > Driving Song > Happy Child > Dear Prudence, Climb to Safety
Bis: Time waits, the traveling man > The Waker
Sunday July 24
Set 1: Send Your Mind, All Time Low, Bear's Gone Fishin' > Ride Me High > You Got Yours, Space Wrangler, Walkin' (For Your Love), Protein Drink / Sewing Machine
Set 2:Rock > Party at your mom's > Ribs and Whiskey, Halloween Face, Me and the Devil Blues, Bust It Big > Drums > One Kind Favor > Bust It Big, North
Bis: Hot Red Mom
Monday July 25
Set 1: Saint Ex > Hatfield, Pilgrims, This Part of Town, Thought Sausage, Honky Red, Tie Your Shoes > Blackout Blues
Set 2: Disco > Big Wooly Mammoth > Chilly Water > Surprise Valley > Arleen > Surprise Valley > Chilly Water, Airplane, Postcard, Conrad
Bis: Basically Scared, Mountain Jam, End of the Show*, Fairies Wear Boots, Hero
with JB on mandolin
'Spanish Moon' Teases During 'Tie Your Shoes'
'Day Tripper' teased by JoJo after 'Airplane'