Every NBA player has been touched by Jordan at some point in their lives. He was an inspiration to all basketball players growing up in the 90s. Zach LaVine, who currently plays for the Bulls, is one such player who was hugely affected by Jordan. However, his love for Jordan doesn't come from his basketball game.
ADVERTISING
The article continues below this ad
LaVine recently engaged in conversation with Draymond Green on "The Draymond Green Show." In the podcast, LaVine talked about how Jordan had a big influence on him. However, LaVine's love for Jordan didn't come from Jordan's performance on the court.
LaVine revealed that the main reason he liked Jordan was because of his starring role in Space Jam. LaVine went on to say, "When I was younger I would just watch Bugs Bunny and Michael Jordan together, I think as a kid that's the best combination you can get."
ADVERTISING
The article continues below this ad
For all the kids who love basketball and cartoons, Jordan and Bugs Bunny were definitely a top and elite combination. LaVine saw the film when he was around five years old. He quickly fell in love with the sport and shaped his basketball skills with the help of his father.
LaVine played college basketball with UCLA before being drafted by the Minnesota Timberwolves. He was the 13th pick in the 2014 draft. After three seasons with the Timberwolves, he was traded to the Chicago Bulls in 2017.
WATCH: Carmelo Anthony has heated exchange with fans during Lakers vs 76ers
Zach LaVine's career with the Bulls
Zach LaVine was still growing as a player when he joined the Bulls. He didn't have much of an impact on the team, as the depth of the roster wasn't that great. He had outstanding performances, but the team never performed. Consequently, they lost a lot of matches.
LaVine had his breakout season in 2019 with the Bulls. It was then that he was first selected to the All-Star team.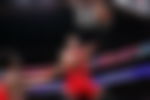 Currently, the Bulls are doing extremely well. LaVine is averaging 24.9 points, 4.3 assists and 4.9 rebounds. LaVine is thriving under the leadership of DeMar DeRozan. Their team solidified its position in the Eastern Conference with a 29-17 record.
Michael Jordan was the greatest Shooting Guard of all time. He created a legacy in the Bulls organization. So while it's true that LaVine will always be compared to Jordan, LaVine has some big shoes to fill. Being a Shooting Guard for the Bulls is a huge responsibility. Carrying on Jordan's legacy is an extremely difficult task.
LaVine did everything he could to maximize the Bulls' potential. He's been successful this season thanks to the support of a deep bench and other players like Lonzo, Vucevic and DeRozan.
ADVERTISING
The article continues below this ad
Earlier this season, LaVine broke Jordan's record for most 3-pointers in the Bulls franchise.
ADVERTISING
The article continues below this ad
Either way, LaVine is a big fan of Jordan. He realizes he has big shoes to fill in Chicago.
DIVE DEEPER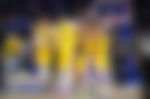 Did you enjoy reading this article? Download our exclusive app to get 24/7 coverage of the latest memes and social media jokes. Click here to download.